HOLY FAMILY PARISH PASTOR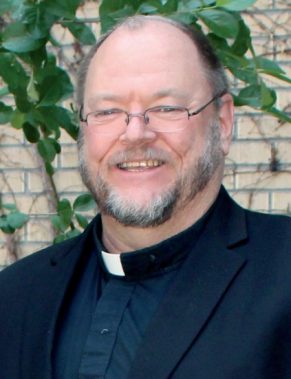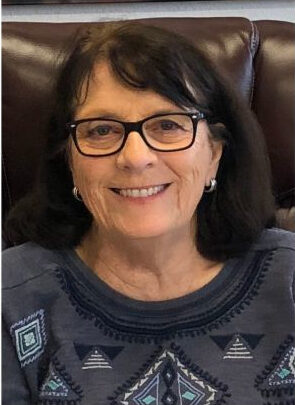 YOUTH MINISTRY COORDINATOR
Thirty-three years ago, Msgr. Joseph McGuiness asked if I could help out with the Religious Education program at the Shrine of St. Therese and I said yes but only for two months as I was returning to school to start my Masters in Social Work.
Well, I never left and I am so happy I stayed, as I truly love ministering in the Catholic Church. I completed my Master's Degree in Pastoral Ministry, along with Advanced Certificates in the RCIA Process, Youth, Young Adult, and Family Ministries. Helping people of all ages seeking the Sacraments of Baptism, Eucharist, Confirmation, Reconciliation and Marriage brings me joy. I have fallen in love with Holy Family and have great memories of taking teens to NCYC, Just5 Mission trips, retreats and my absolute favorite part is having the children in Children's Liturgy of the Word every weekend.
YOUNG ADULT AND FAMILY MINISTRY
My name is Lynn Cervi and I am wife and a mother of three young adults and a mother-in-law. I have a business degree from the University of Southern Colorado (now CSU-Pueblo), and an advanced youth ministry certificate from the Center of Ministry, along with advanced certificate in young adult ministry and family ministry.
However, the most important certificate any of us can have is a Baptism certificate.
Nearly a quarter-century ago, I started in the business office with the Tri-Parish Youth Ministry program. After helping with a few lock-ins and retreats, I knew my passion was to be involved in youth ministry. And I have done just that ever since. Helping youth find their way to strengthening their faith is a passion. I feel fulfilled every time a former youth of mine greets me with a hug or a smile or a note saying that I had some impact on their lives.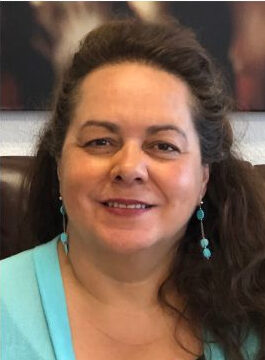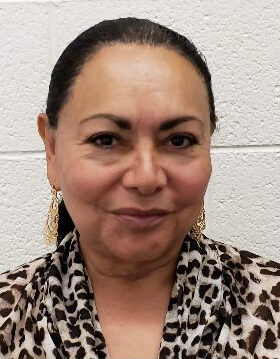 Rosemary currently works in the Parish office as the Receptionist. She is a member of the Offertory Accounting Staff and is active in various Holy Family fundraiser events. She is the first voice you hear when calling the office and takes care of Mass intentions, baptism, communion, confirmation requests, and does the reminder calls for Mass
Deacon Robert  was ordained by Bishop Stephen Berg in 2017. He has been married to Jill for 24 years and they have a 22-year-old daughter, Jaycee, and a 19-year-old daughter Jocelyn. He has worked in law enforcement for 15 years and enjoys all aspects of diaconal ministry, particularly youth ministry and liturgy.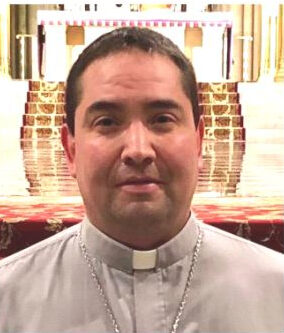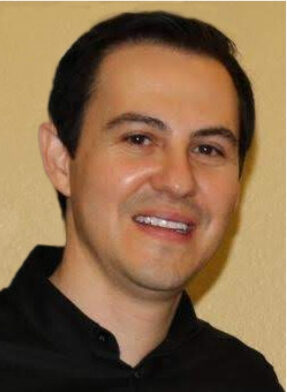 PASTORAL ASSISTANT / LITURGY PLANNER
Edgar joined Holy Family in 2011 as Pastoral Assistant after volunteering for several months. Bilingual in Spanish and English, he started to help Father with the Liturgy.  He is the main contact when it comes to funeral planning. He schedules the funerals and meets with the families to walk them through all the details for the celebration of the Holy Mass of Resurrection. He schedules and does the Weddings and Quinceañera rehearsals.
He makes our weekly bulletin and ministry schedules for Lectors, E.M.s, Ushers, Servers, and Computer Clickers. He also prepares the Liturgy books and computer presentations for the weekend Masses. Makes the Certificates for Baptisms, First Communion, Confirmation, and Weddings. He oversees all computer and technology related aspects of Holy Family. As IT he takes care of Holy Family's Wi-Fi Network, Website, Digital Bulletins sent by email, and administers the Online Giving website, the Square Payment system, and the Weekend Streaming application.  
If you would like to volunteer for any ministry aside from Youth Ministry or R.C.I.A. please contact Edgar